If you've been reading my last bra-making posts, you'd have noticed that I've used a lot of "power bars". But, what exactly are they? Well, I must confess that I didn't know that these things had a proper name until some months ago, when I took the Beverly Johnson's Craftsy Class. With the help of that class and some books I learned what are power bars or slings, what are they used for and which types of power bars could you find.  Today I'll introduce you the "power bar concept" and, in the next post, we'll have some fun drafting the different types of power bars 😉 So, let's begin!
Power bars: what are they used for?
As you have seen, all of my last three bras have power-bars: they are those pieces of fabric added or seamed to the side of the cups. They can be decorative, but they are mostly used to push the breast tissue forward, so they can create some kind of natural "enhancement" effect. Also they provide some additional support and lift, so they are great if you want to make a really supportive bra!
TYPES OF POWER BARS
This kind of power bar is invisible from the outside, and it can be made from the same fabric that you used for the cup of the bra, or you can also use sheer cup lining or 15denier fabric. The important thing is that the fabric shouldn't be thick, and that it shouldn't have stretch lengthwise, but it could have a bit of give crosswise.
The internal power bar usually goes from the strap attachment down to the lower cup of the bra, creating a diagonal line. You can leave this straight edge of the power bar unfinished, or you can cut the power bar on the fold (I did that on this bra, so the power bar has a clean, smooth edge). Then, the only thing left to do is sewing the power bar to the finished cup and carry on with the bra construction as usual.
Below are some RTW bras with internal power bars: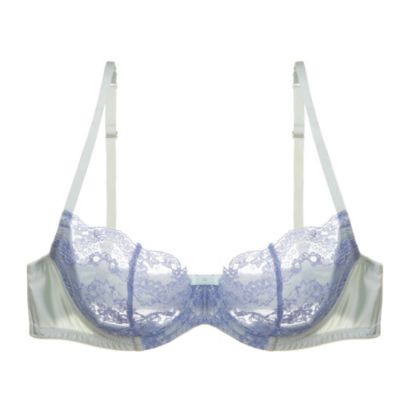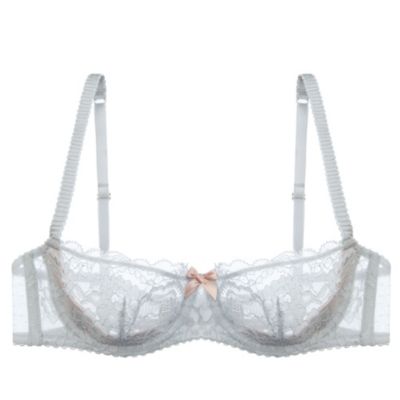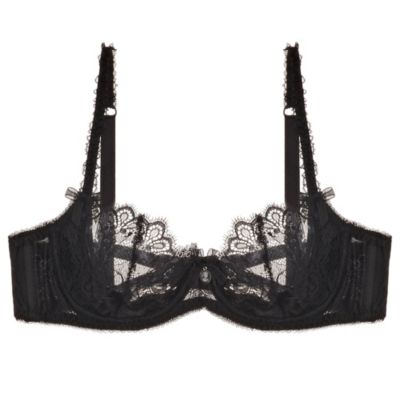 This power bar is sewn on top of the cup, and can be purely decorative or also functional. In my bra, the external power bar is very simple: actually, I used the same pattern as for the internal power bar in the previous bra. But external power bars can have more creative forms. That's the case of one of the bras shown in the Beverly Johnson's Class: as you can see in the picture below, the power bar is a decorative ruched piece that goes over the cup of the bra. Much fancier!
And here are more examples of external power bars: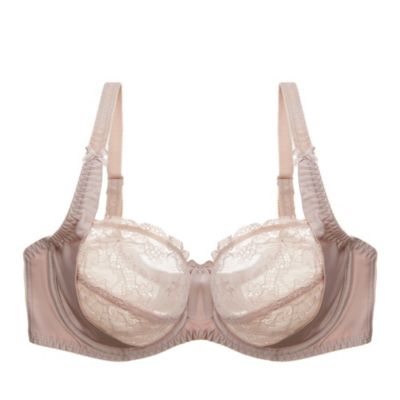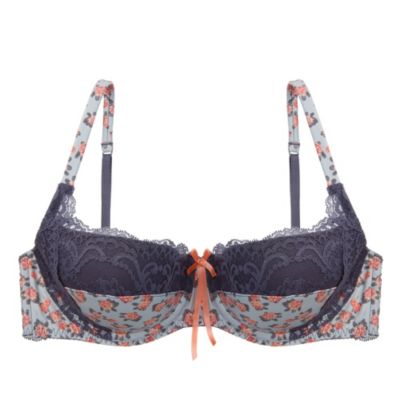 Seamed or "built- in" power bar
The difference between the seamed or "built-in" power bar and the two previous types of power bar is that the seamed power bar is integrated into the bra cup seaming, instead of being a separate piece that is added on top of the bra cup (external power bar) or below it (internal power bar). You can see it better in this pictures of my last bra:
As the seamed power bar is part of the bra cup pattern, you don't need to use a special fabric for it: it can be done with the same fabric you've used for the rest of the cup (or a different fabric to create a contrast!). There're a lot of examples of bras with a seamed power bar, and perhaps the most famous in the sewing community is the well-known Marlborough bra pattern! I've also found some examples of RTW bras: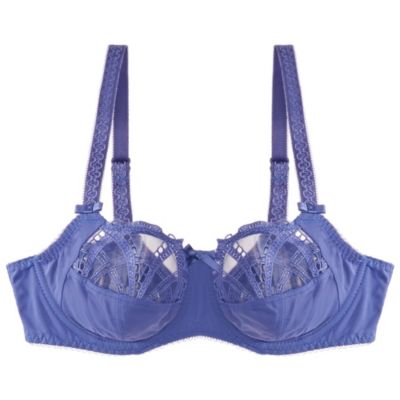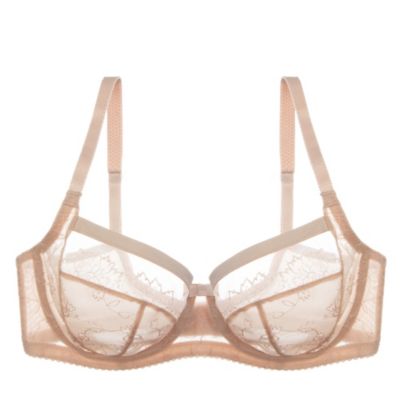 Well, that's all! I hope this post has helped to understand a little bit more the amazing world of power bars! 😉 I'll see you later next week, and we'll talk more in-depth about drafting power bars! 🙂