I'm back to school today!! I'm back to my PhD classes, but I'm also starting some exciting new classes: I've been admitted in a professional patternmaking programme at a specialised school! I'll have to work hard this year, because I'll have to make progresses with my PhD and also study the patternmaking course, but I'm super excited!! The course lasts two years and they'll teach us about digital patternmaking, industrial sewing techniques, design theory, fashion history… and in the end we'll have to do an internship! Is La Perla accepting interns, by the way? 😛
So, before I'm all snowed under with work, I'm going to share with you my sewing plans for this fall. Will I be able to accomplish them? We'll see… 😉
SOMETHING WARM: THE OSLO CARDIGAN
Some weeks ago I spotted the Oslo Cardigan at Colette Patterns blog, because they've chosen it as pattern of the month. The first thing I thought when I saw it was "Oh, it looks sooooo cozy! I wish I had a cardigan like it!", and then, the second thing was "IT'S ONLY $3!!!". So, Oslo cardigan it is 🙂 Now I have to find the perfect fabric for it!
ONE PLAID SKIRT
I've always loved plaid prints, but lately it's becoming an obsession: I need a plaid skirt! I saw this cute tartan one in the gathered skirt tutorial by By Hand London, but I also loved this pleated one by Sara, so I can't make up my mind… What about a pleated skirt like Sara's but in a tartan print? Could it be the perfect combination?
ONE BLAZER
I've been searching for the perfect blazer lately, and I was almost decided to buy the Morris Blazer when I saw… the perfect one! Ladies and gentlemen, the Victoria blazer! I really like this knit version by Katie, and absolutely love this one by Laura. Nevertheless, I think I'm going to try it in white, just like the picture. White blazers seem so chic to me!
ONE A-LINE DRESS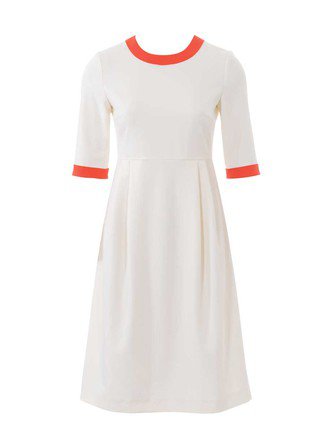 The august issue of the Burda magazine was oddly good, so I bought it without thinking it twice. For less than 5€ I have now this beautiful and simple dress pattern that is destined to become one of my favourite fall outfits. This seath dress, this colour block one and this cute shirt were on the same issue too, so I can't be happier!
ONE PENCIL SKIRT: RACHEL ZANE INSPIRATION
I've discovered a new TV serie this summer: Suits. I started watching it only because all my favourite series were on a break, and I had extremelly low expectations on it but… it's not bad! Not at all! Yes, it's not the best serie ever, but I love the sharp, clever dialogues and, of course, the clothes!!!! I would love to have Donna's entire wardrobe, but as her designer dresses are a bit out of my reach. So, my second best choice is to replicate Rachel's style, and I think I could start by sewing a classy pencil skirt (or two, or three…). Althought probably I'll draft my own pattern for it, I belive that the Charlotte skirt would be a nice option too, as well as this Burda Style one that was also on the August magazine. Which one do you like the most?
…AND A CORSET! (& LOTS OF LINGERIE!)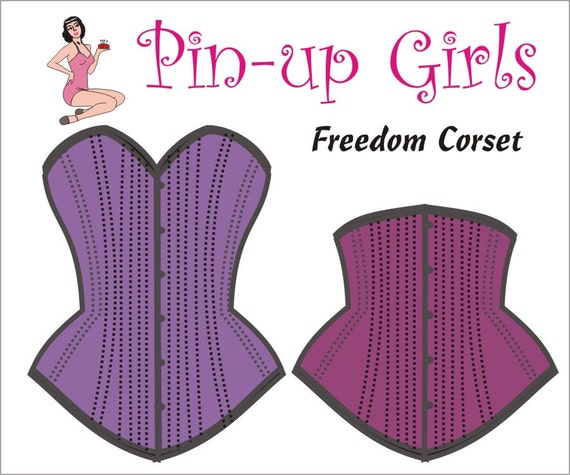 Of course, I'll keep making lingerie as always! I'm finishing the Maya bra and *spoiler alert* I love that pattern! So I'll be making more Mayas, and more self-drafted bras (I'm already drafting a plunge!) aaaand…. a corset! The lovely Erin will be hosting Corset October at her blog and I'm totally in, so I'm looking for corset patterns like crazy. I'm super excited!
So, that's everything! Have you made your sewing plans for this Fall yet? Tell me about them! 🙂