Welcome to the world of 18th Century lingerie! Today we'll see a painting by Jean-Honoré Fragonard, a French artist who lived during the 18th Century. He was one of the most important artists of the Rococo period, and in his paintings was able to capture the essence of the fashion and life of his time. Today we'll see his most famous painting, "L'Escarpolette" ("The Swing"), but I encourage you to take a look at his other paintings!
But, first, a brief introduction: in the 18th Century, women liked dresses with bulky skirts, and that reflected on their undergarments. European women used to wear panniers under their skirts, a garment derived from the Spanish "guardainfante". They combined the pannier with corsets or stays, achieving the contrast of a tiny waist immersed on a voluminous skirt. Near the end of the century panniers were replaced by crinolines, creating a less extreme silhouette. Either over the pannier or the crinoline, women used to wear several petticoats, in order to enhance the volume of the skirt.
Looking at Fragonard picture, we can clearly see this lady's petticoats. The woman on the swing looks at the young man facing her (who also gives her a look of complicity), while an older man is behind her. And he is… her husband! With this scene, Fragonard wanted to suggest that our lovely lady has a really interesting love life! But now, adulterous situations aside, let's pay attention at what she's wearing:
If we look closely at the dress, the squared neckline suggests that she's wearing a corset with a similar squared shape. That was common for women who lived in towns, while at the King's court women tend to wear corsets with an oval neckline for more formal occasions. Here you can see some (wonderful)  corsets from this period: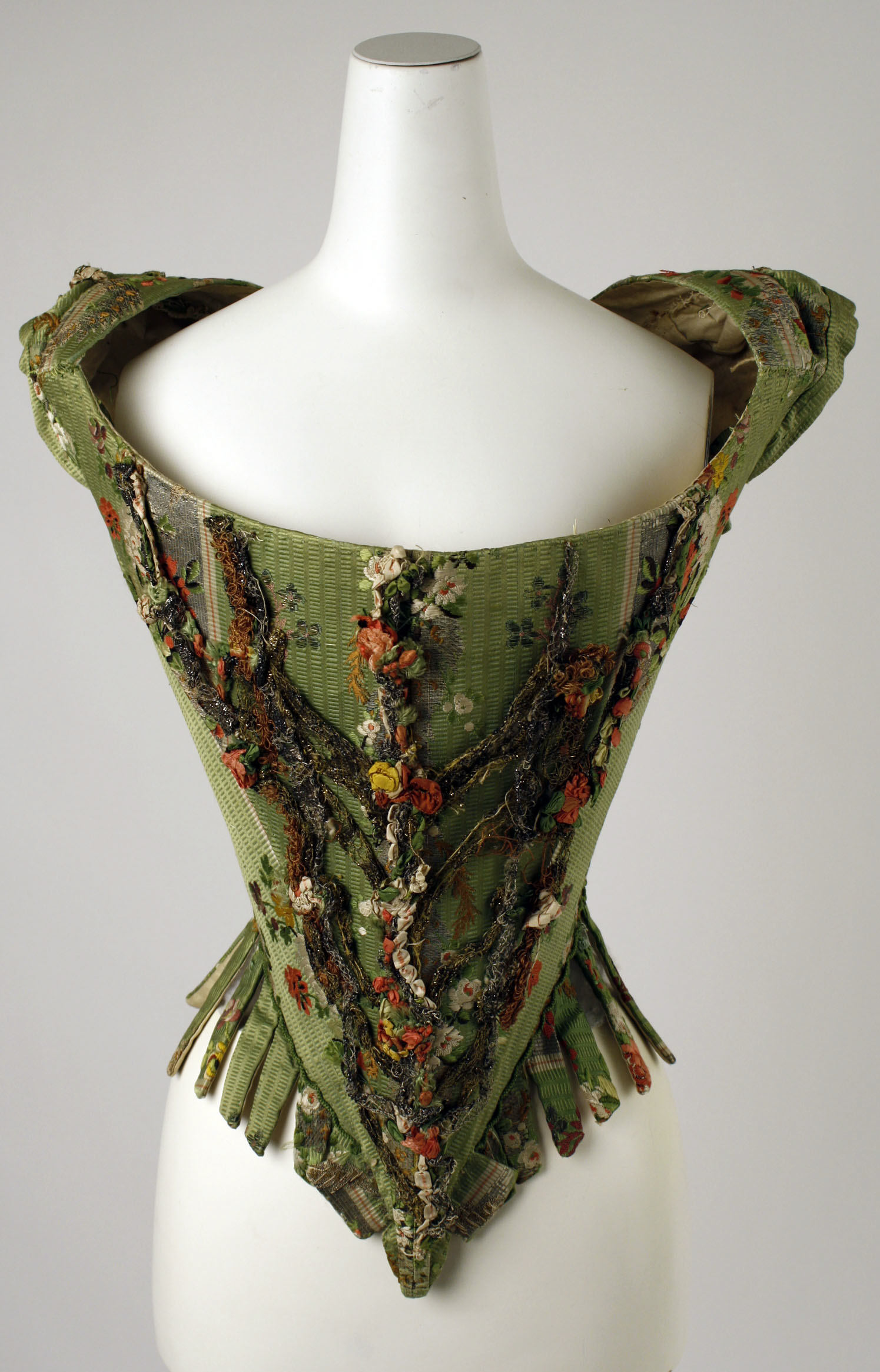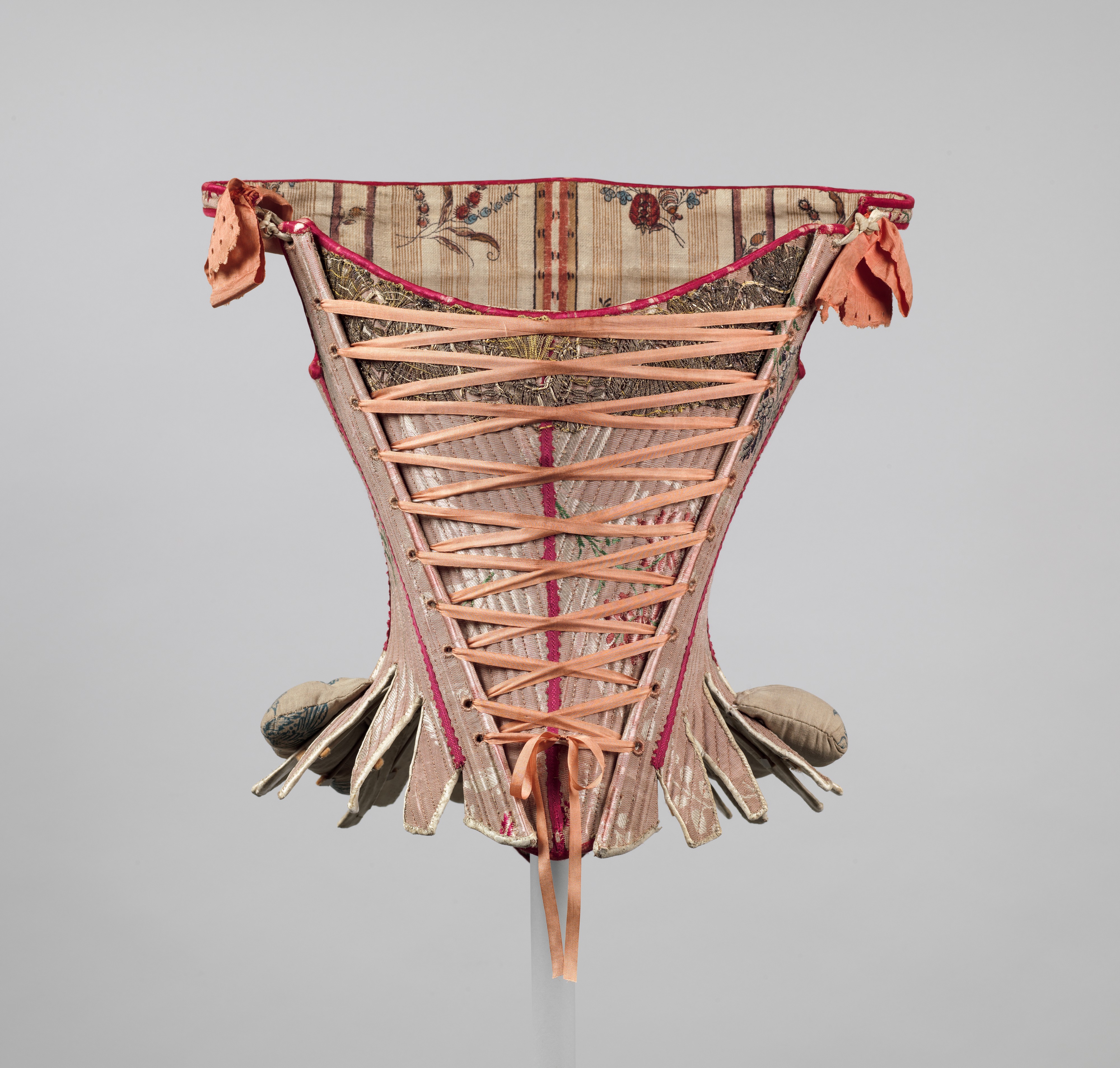 The stockings that our lovely lady is flashing at us were probably made of a woven material, cut on the bias to get a hint of stretch (there also existed knitted wool stockings, but they were fairly unusual). In any case, the stockings had at least one seam, if not more, to join the pieces together, and they were usually decorated with embroidery.
Stockings should reach the lower part of the thigh, and they were tied above the knee using garters, as we can see on the picture (if we look really close). Often, the garters were embellished with embroidery depicting flowers or forming sentences:
Oh, I wish I had one of those! *sighs* That's the end of our journey today, I hope you've liked it! Wouldn't it be wonderful to dress like a 18th Century lady, sometimes? 😛